3rd What Would You Do With This Wednesday?
This week, I'm wondering what you would do with a stack of old books. How could you recycle them into decor of some kind? Would you use the pages for a project? Would you stack them or turn them into art projects that make great gifts? Is there a way to incorporate them into furniture?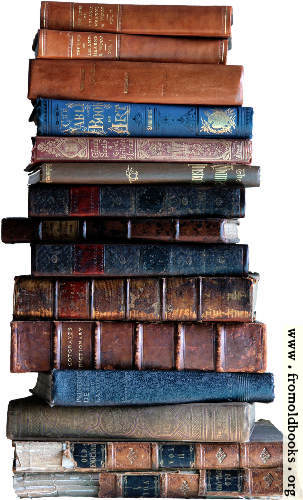 Tell me your idea in 250 characters or fewer on the MckLinky tool below. And feel free to include a link to an idea that you've already done on your own blog, or just link up to your blog so we can check out your other great ideas. I'll name a WWYD winner next week based on the idea I like best.
Sorry, I can't afford prizes, but I'm happy to tweet your name and send you some blog traffic!
See last week's post for the results of the 2nd WWYD contest.
Update 3/3/2010: Congratulations to Karyn from CanDarbryGarden for the winning idea this week. I love the idea of making a lamp from the old books! Also, honorable mention goes to Mary from LaughLady.com. I like the idea of using the books under glass on a table, or for picture frames. Thanks for linking up everyone!
Have something you'd really like some ideas for? Send me an e-mail and we'll ask my readers what to do with it.
Michelle
Trash to Treasure Decorating
View the full post at http://www.trashtotreasuredecorating.com