Just this morning, Prince William of Wales announced his engagement to longtime girlfriend Kate Middleton. There's nothing to stir the imagination of women around the world like a royal wedding. I remember watching Charles and Diana's wedding in 1981. Regular broadcasting set aside, 750 million viewers watched the timid bride in a puffy dress so big it nearly swallowed her up in ruffles as she wed the prince. I was 12 years old, young enough to still dream of what it would be like to be a princess myself.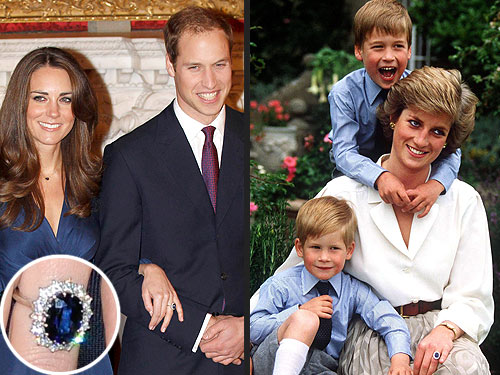 With William second in line to the throne, his bride will be next in line as queen, and rumors of a pending engagement has had the press all a buzz for weeks. Now that it's official, speculation begins about how lavish the affair will be. She's already wearing the engagement ring his father gave to his mother so many years ago. But what I find most romantic and fascinating about the whole princess story, is that she's a commoner. Although her parents' wealth hardly qualifies them as lower class, they aren't royalty. Which means, Kate has no title.
Many will criticize her lack of a pedigree, but others will defend that true love won out over a title. Some reports call her an unfit princess, claiming she's not really in love with William. But however others look at it, somewhere in me, today's announcement woke up my inner 12-year-old and I can't help but delight in the fairy tale story of a middle class girl who swept the heart of the prince.